Outline
History
The Jungenkai took its first step forward in social welfare when its founder,Mr. Hitoshi Murakami, established the residential child care facility, YAHATA GAKUEN. He contributed all of his private residential buildings and land to provide for the welfare of homeless children during the post-war years as well as children whose families could no longer care for them. Since then, according to the needs of society, several other facilities were established. They include the KENSIN GAKUEN, a facility for intellectually disabled children, the JINEN-NO-MURA, a rehabilitation facility for intellectually disabled adults,the JUNGENRYO,a commuters' dormitory for intellectually disabled adults, the YAHATA WORKSHOP, a vocational training facility for physically and intellectually disabled adults,and finally, the JUNSHOEN, an outpatient rehabilitation facility for intellectually disabled adults.
Special Characteristics of the Juridical Persons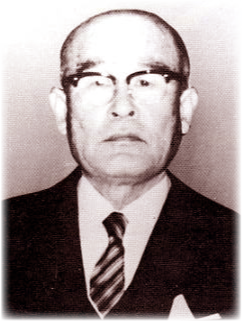 Founder

 Mr. Hitoshi Murakami

This work, initiated by Mr.Hitoshi Murakami, was in way of repayment to the spirits of his ancestors. The meaning of the name JUNGENKAI is solely focused on the cultivation of the spirit of repaying kindness. In order to achieve this end, the 22nd of each month was set aside as a JUNGEN anniversary. On this day, the staff and children receive spiritual guidance talks from prominent leaders in an effort to develop human beings who value looking after their own needs without inconveniencing others,as well as serving mankind.
On March 15, 1958,the lady Abbess Yoshiko of the Nishihongan Temple visited this facility.At that time, she honored the facility with a poem she had written to commemorate the 10th JUNGEN Anniversary.Since then, that poem has served as the guiding principle to the staff and children in their daily living.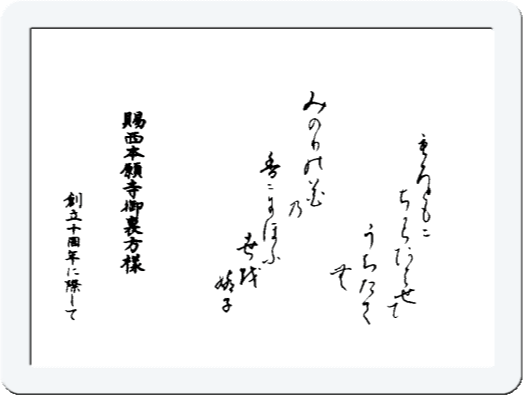 Five Self-reflections of the Staff
The staff must conscientiously perform their duties with ongoing, qualitative self-improvement. This is to insure a full and enriching daily life through constant reflection. The staff must always be fully aware that they have been entrusted with the important mission of serving as a model to the children, both in word and deed, and that their actions could greatly influence the future of the children.
1. All day today,have I left something undone in instructing the children?
2. All day today,have I done something wanting in mutual harmony?
3. All day today,have I observed the proprieties?
4. All day today,have I neglected self-enrichment?
5. All day today,have I spent the day filled with a feeling of gratefulness?
Corporate Overview
Corporate name
SOCIAL WELFARE JURIDICAL PERSON JUNGENKAI
Established
August 1,1950
Location
5‐20 1 chome Yahata,Saeki‐ku,Hiroshima‐shi
Zip: 731-5116
TEL
(+81)82-928-0602
FAX
(+81)82-927-2814
URL
https://www.jungenkai.or.jp/
Date Approved as Juridical Person

Oct.4,1950 Jungenkai Foundation,
May 7,1952 Jungenkai Social Welfare Juridical Person

Board of Directors

President /
Directors /
Executive Secretary

Property Holding
Land:13,696.2㎡
Building:7,072.65㎡
Facilities

Residential Child Care Facility:YAHATA GAKUEN
Facility for Intellectually Disabled Children:KENSHIN GAKUEN
Rehabilitation Facility for Intellectually Disabled Adults:JINEN-NO-MURA
Commuter's Dormitory for Intellectually Disabled Adults:JUNGENRYO
Outpatient Rehabilitation Facility for Intellectually Disabled Adults:JUNSHOEN
Vocational Training Facility for Physically & Intellectually Disabled Adults:YAHATA WORK SHOP